Rolling 12 Days of Christmas Deals Are Here! Scroll Down For More Info!
Click on the dates below to see the Discounted Products for each day. Please note that sales expire after the listed day has passed. Discounts for the next grouping will only be active after the previous has passed.
At the bottom of this page is the schedule for future 12 Days of Christmas Sales as well as an opportunity to register for a Flash Sale Webinar.
Happy Shopping, and Merry Christmas!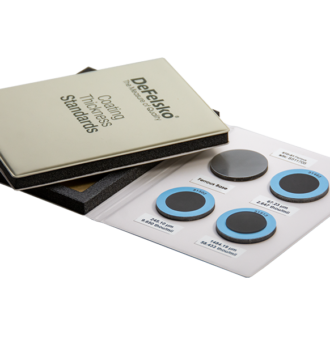 Certified coated metal plates are ideal for verifying the accuracy and operation of coating thickness gauges and are an important component in fulfilling both ISO and in-house quality control requirements. Many organizations require verification of gauge accuracy at the test site each time a coating thickness gauge is put into service and at frequent intervals during use. Ideal for this purpose, DeFelsko certified coating thickness standards have measured values traceable to a National Metrology Institution. FERROUS S1 0, 3, 10, 60 mils S2 0, 3, 10, 40 mils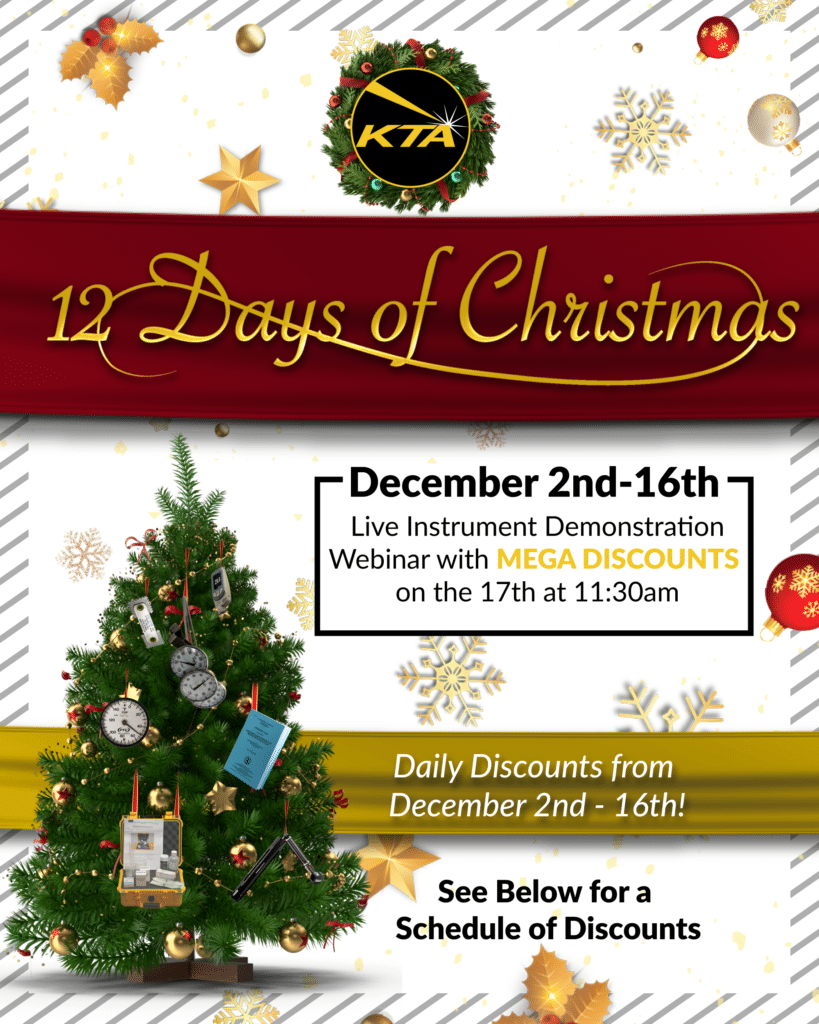 Below you will find the product discount schedule. Check back on these days to grab those sweet discounts, and be sure to tell your friends!
December 2nd and 3rd:
30% off Calibrated Needle Pressure Gage

Free Roll of X-Coarse Tape with the Purchase of Calibrated Micrometer
December 4th – 7th:
10% off All Positector DFT Probes

20% off Dakota Ultrasonic Gauges
December 8th and 9th:
15% off VIS Guides

25% off KTA Pressure Orifice Gauge (POG)
December 10th and 11th: 
10% off Advanced PosiTector Bodies

10% off Replica Tape
December 14th – 16th:
10% off Pelican Products
10% off Coating Thickness Standards
40% off Calibrated Fluke 62 Max