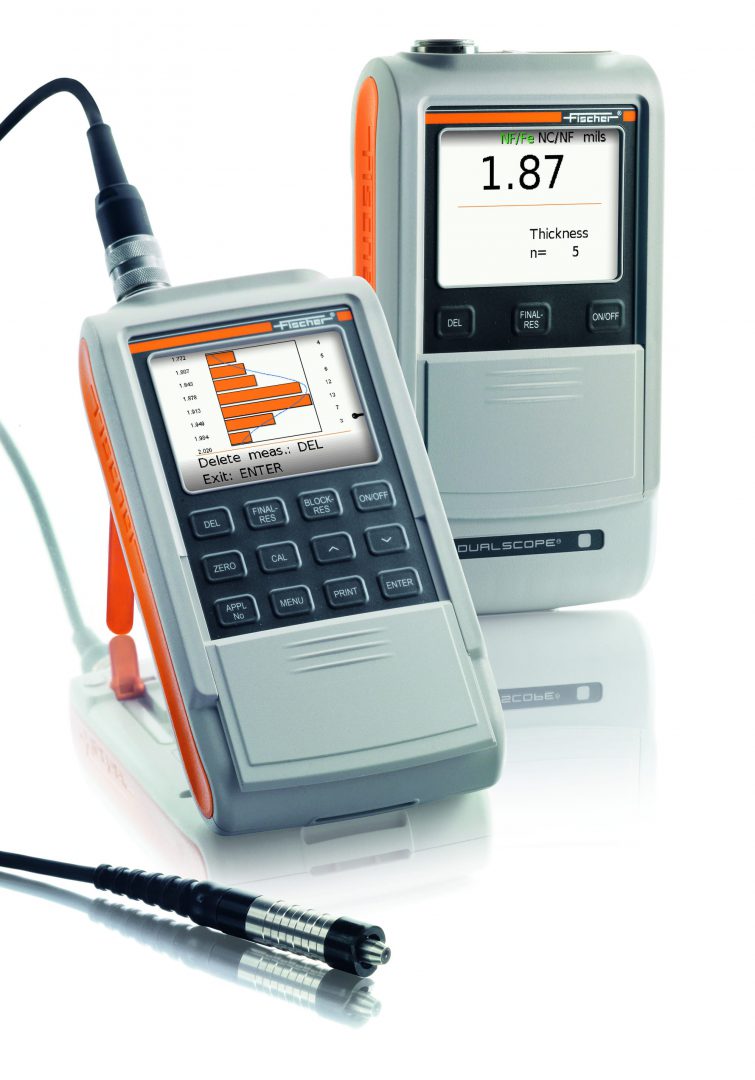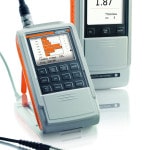 Fischer Permascope-Dualscope FMP Coating Thickness Gauges
$520.00 – $940.00
Description
Fischer Permascope-Dualscope Coating Thickness Gauge
The Fischer Permascope-Dualscope Coating Thickness Gauge / FMP Series coating thickness gauges are easy to use, rugged and very versatile, offering a large, bright color graphic display. The gauges are designed for non-destructive coating thickness measurements according to the magnetic induction method which measures coatings on ferrous substrates (Deltascope), the Eddy current method measures coatings on nonferrous metal substrates (Isoscope) or both methods in one instrument (Dualscope).
The FMP 10/20 features instant measurements, statistical values, automatic base material recognition (FMP20), easy adaptation to the shape of the specimen through a zero point correction (normalization), USB port for data transport, conductivity compensation (eddy current method), and basic statistical functions.
Gauges conform to ASTM D 7091, DIN ISO 2178, 2360, SSPC-PA2, IMO PSPC and others.
Manufacturer: Fischer Technology, Inc.
SKU: FMP
---
Only logged in customers who have purchased this product may leave a review.