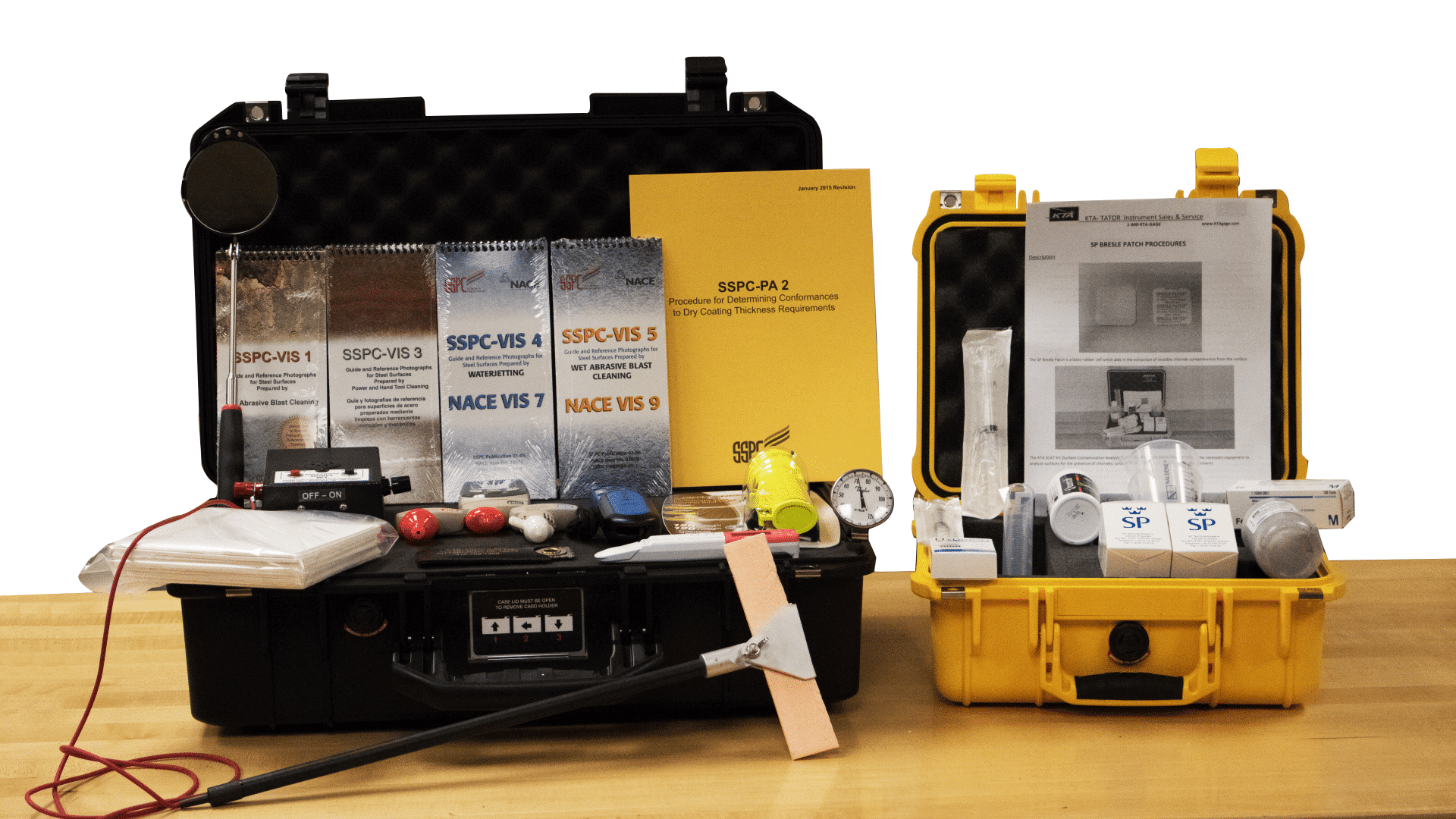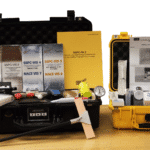 KTA Marine Industry Coatings Inspection Kit
$4,450.00
Description
KTA Marine Industry Coatings Inspection Kit
Not sure what combination of instruments you need for coatings inspection in the marine industry? KTA has done the work for you with the Marine Inspection Instrument Kit.
The NEW Pelican 1525 AIR Lifetime Warranty case holds the following:
PosiTector Advanced Memory Body
FT Probe (0-250 mils, non-magnetic coatings over ferrous metals)
Dew Point Anemometer Probe (DPMA)
Surface Profile Probe (SPG)
Taylor Paint Thermometer
Four SSPC Visual Guides (VIS 1 for dry abrasive blast cleaning, VIS 3 for power and hand tool cleaning, VIS 4 for water jetting and the VIS5 for wet abrasive blasting.
Blotter Paper
Horiba Conductivity Meter
SSPC PA2
KTA Certified Wet Film Thickness Gauge (0-60 mils)
Large illuminated LED Inspection Mirror
Mini-Microscope
Intrinsically safe dual polymer high intensity light
Tinker and Rasor low voltage (wet sponge) pinhole detector
Bresle- SCAT Kit I (in a Pelican 1400) for chloride and ferrous ion detection is also provided in a separate carrying case.
Complete your purchase with the optional soft-sided, zippered carrying case and fully illustrated KTA Inspection Instrument Use Handbook, both sold separately.
---
Only logged in customers who have purchased this product may leave a review.