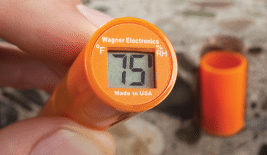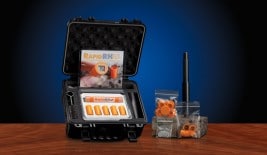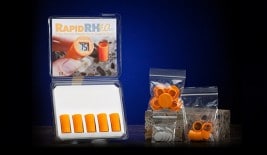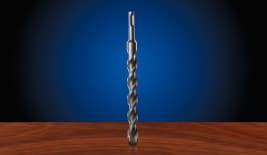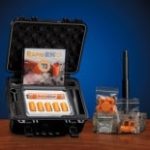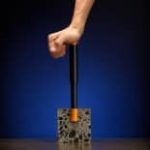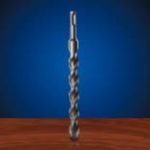 Wagner Rapid RH 4.0 EX Concrete Testing
$15.00 – $1,700.00
Description
Wagner Rapid RH 4.0 EX Concrete Testing
The single-use Rapid RH® 4.0 EX gives flooring and building professionals the concrete moisture data they need to meet ASTM F2170 standards.
Any complete floor system will generally consist of several "layers" that may or may not be composed of the same building material. Concrete slabs can form the foundation for wood, tile, terrazzo, bamboo, vinyl or carpet floors. Wooden subfloors support residential and office floor systems. Adhesives of various types provide the bond between layers. In every situation, the long-term success or failure of a floor rests on accurate moisture content management, and knowing how each strata of the floor system interacts with moisture. 
Rapid RH® 4.0 EX Complete Starter Kit
This kit includes everything you need to easily get started, including 1 Easy Reader and 5 Smart Sensors (relative humidity tests).
Rapid RH® Easy Reader
The rugged construction of the removable Rapid RH® Easy Reader with our patent pending Touch-n-Sense™ technology allows you to take repeated readings from any Smart Sensor quickly and easily.
Rapid RH® 4.0 EXSmart Sensor Value Pack (Does Not Include Easy Reader)
Need Smart Sensors in bulk? Choose from packs of 25 and 50 Smart Sensors.
Smart Sensor Insertion Tool
The Rapid RH 4.0 EX Insertion Tool is newly designed to provide simpler, more ergonomic Smart Sensor insertion for RH testing in concrete slabs with the Rapid RH test method.
SDS Masonry Drill Bit
Knowing the importance of Rapid RH® assessment tools, masonry and concrete trade professionals rely on the Wagner Meters SDS Masonry Drill Bit.
Wire Cleaning Brush
The Cleaning Brush was designed specifically for removing concrete debris before installing the Rapid RH® 4.0 Smart Sensors.
---
Only logged in customers who have purchased this product may leave a review.