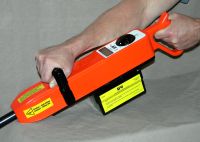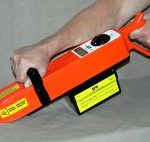 Spy High Voltage Holiday Detectors
$4,377.00 – $4,620.00
Description
Spy High Voltage Holiday Detectors
The SPY high voltage holiday detectors are equipped with the latest technology making them both efficient and easy to use.  These detectors are designed for pipelines, tanks, and any other application where the presence of holidays or pinholes could be detrimental to the longevity of the coating.  The SPY high voltage detectors have an array of features such as a top handle for better control, pistol style grip to make holding them comfortable for extended periods of time, a visible positive  ground indicator, a loud alarm for noisy environments, and interchangeable batteries to keep things moving in the field.
A great feature of the SPY high voltage holiday detector series is that they allow you to be in full control over your voltage range.  You are able to digitally set exactly the voltage you want so there is no settling for the next closest voltage interval.  This line of holiday detectors also automatically regulates voltage to keep it constant from a range of 2 in. all the way up to 60 in. of pipe.  This makes it so you no longer have to worry about compensations for pipe size, coating variations, or moisture because the gauge will be doing that for you!
Three different variations of SPY high voltage holiday detectors exist. Below are the specific applications and voltage ranges that each one has been designed for.
SPY 780: Capable of reading 1,000 to 5,000 volts the SPY 780 is designed to be used with thin film coatings.
SPY 785: Capable of reading 1,000 to 15,000 volts the SPY 785 is designed to be used for thicker coatings such as coal tars, extruded, and tape coatings.
SPY 790: Capable of reading 5,000 to 35,000 volts the SPY 790 is designed to handle a very wide range of coating thicknesses and types.
For more information on any of the three models please see their product page!
Electrodes and Coils come at an additional cost. Please contact KTA to receive pricing for your specific size requirements.
*Note-Spy high voltage probe and wand sold separately. Call or email for more information
---
Only logged in customers who have purchased this product may leave a review.