Next Generation PosiTector Gage Body
Purchase Below & Get

Free Shipping

on Your Brand New, Next Generation PosiTector Gage Body.
Click on either of the product images to learn more or purchase. Or, scroll down to learn about the seemingly endless added features of the next generation PosiTector Gage Body.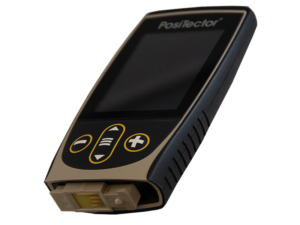 Unlock full potential of Positector probes with Defelsko Positector 6000 Advanced Memory Body. Enhance measurements and streamline data for peak performance.
Do You Have a First Generation PosiTector Gage Body? It could be time for an upgrade with our Trade-In Program…
Get a Discount if you Trade-In your existing body with KTA Gage! (like for like models only). Want to learn more about this program? Call 1-800-KTA-GAGE (1-800-582-4243) and speak to a member of our service staff for full details on how to upgrade to the Next Generation Positector Gage Body! Note: the upgraded gage body is backwards compatible with every probe manufactured by PosiTector since 2012.
Some Perks of the Next Generation Positector Gage Body Include:
Simplicity
NEW Larger 2.8″ impact resistant color touchscreen with redesigned keypad for quick menu navigation
NEW On-gage help explains menu items at the touch of a button
Flashing display—ideal for a noisy environment
RESET feature instantly restores factory settings
Durability
NEW Weatherproof, dustproof, and water-resistant—IP65-rated enclosure
NEW Ergonomic design with durable rubberized grip
Shock-absorbing protective rubber holster for added impact resistance
Two year warranty on gage body AND probe
Accuracy
Conforms to national and international standards including ISO and ASTM
Power
Statistics mode continually displays/updates average, standard deviation, min/max thickness and number of readings while measuring
NEW Screen Capture – save 100 screen images for record keeping and review
Sealed USB port for fast, simple connection to a PC and to supply continuous power. USB cable included
Every stored measurement is date and time stamped
Versatility
Selectable display languages
NEW Auto rotating display with Flip Lock
PosiTector body accepts all PosiTector 6000, 200, DPM, IRT, RTR, SPG, SST, SHD, BHI, and UTG probes easily converting from a coating thickness gage to a dew point meter, surface profile gage, soluble salt tester, hardness tester, or ultrasonic wall thickness gage
Can I upgrade my existing body?
There is currently a trade in program for Positector devices on a like for like basis.  An existing body can be traded in for a discount towards a next generation body.  For more information please contact our service team.
Will my existing probes work?
The next generation bodies are backwards compatible with every PosiTector probe manufactured since 2012.