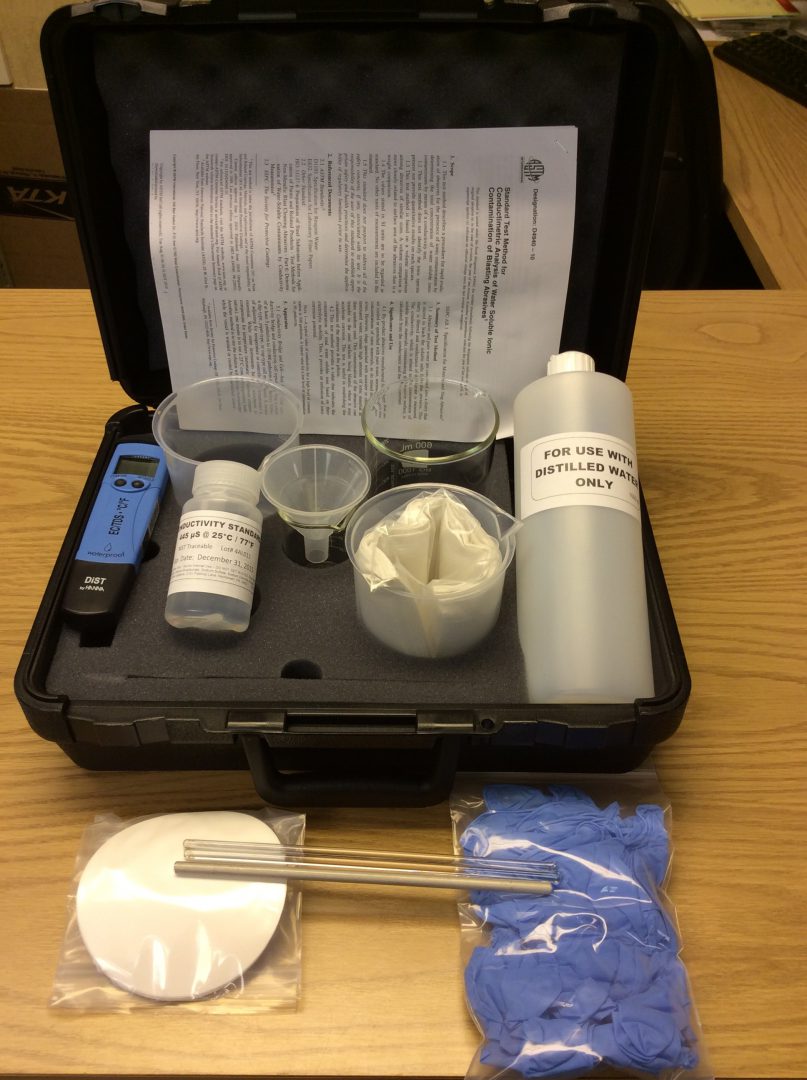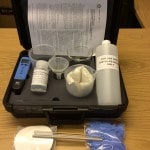 KTA Abrasive Blasting Conductivity Kit
$425.00
Description
Additional information
Reviews (0)
Description
KTA Abrasive Blasting Conductivity Kit
NEW OFFERING FROM KTA!!
The abrasive blasting conductivity kit comes with step by step instructions that provide guidance on the performance of conductivity testing of blast cleaning abrasives in general accordance with ASTM D4940, Standard Test Method for Conductimetric Analysis of Water Soluble Ionic Contamination of Blasting Abrasives.
SSPC AB1 (Mineral & Slag Abrasives)
SSPC AB2 (Cleanliness of Recycled Ferrous Metallic Abrasives)
SSPC AB 3 (Ferrous Metallic Abrasives)
Kit Includes:
EC/TDS/Temp Meter, Low Range (Hanna HI98311)
600 ml Glass Beaker (for mixing the abrasive/water)
100 ml Glass Beaker (for 445 solution, conductivity-blank & filtered slurry water)
600 ml Plastic Beaker (2) (used to collect abrasive)
1000 ml Plastic Bottle (used to rinse meter, glassware, etc.)
2oz / 65mm wide funnel
8 inch glass stirring rod (2)
ASTM E832 Type 1 Class C 11 cm filters (20)
4 oz (125ml) bottle of standard test solution (445 uS/cm)
Disposable Gloves – X Large (5 pair)
Paper Towels
Conductivity of Abrasive Procedures
SSPC Standards AB 1/2/3 & ASTM D4940-10
Pelican 1520 Hard Case
---
Only logged in customers who have purchased this product may leave a review.