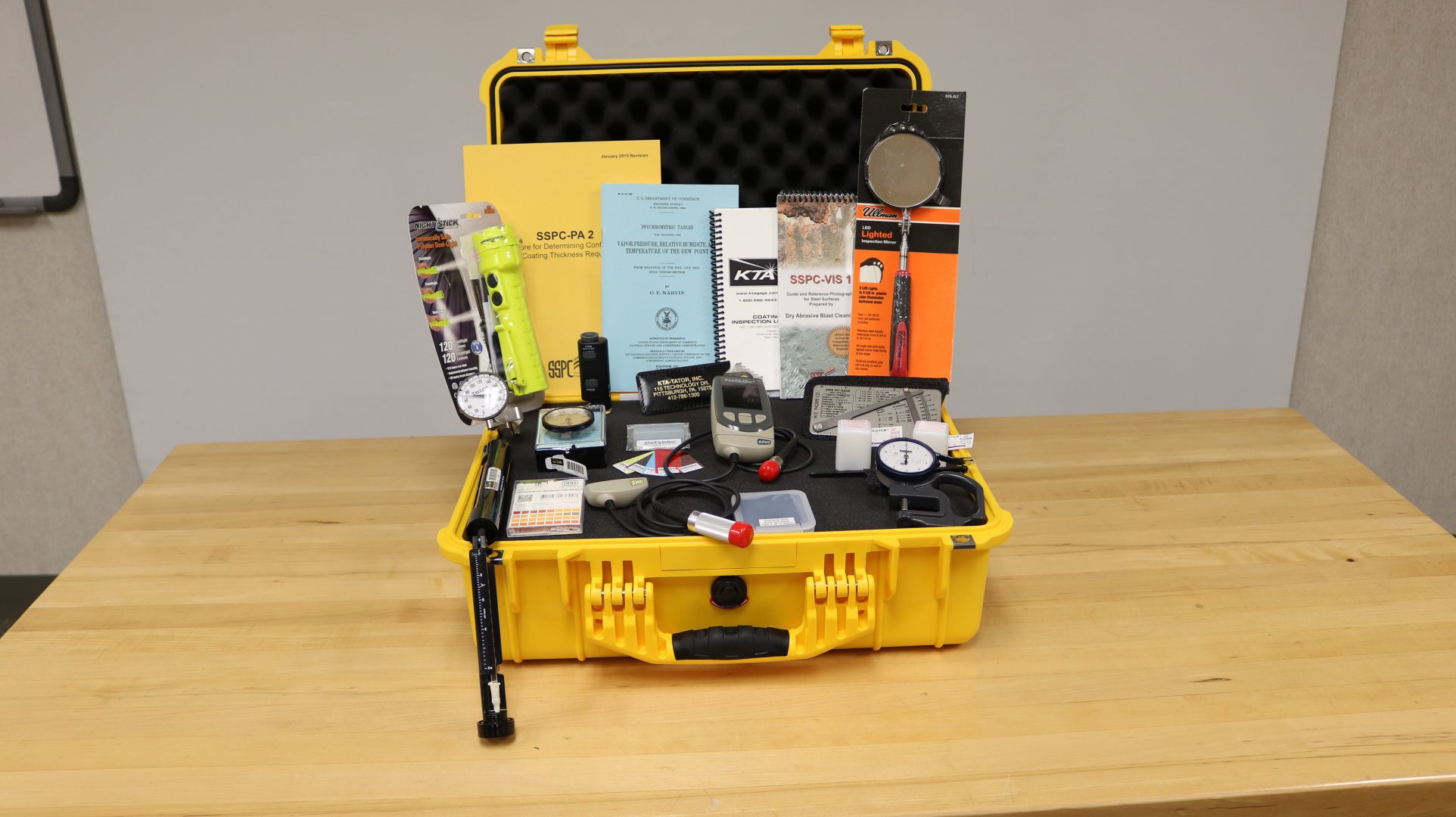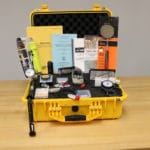 KTA Pipeline Inspection Kit
$35.00 – $2,150.00
Description
KTA Gage Pipeline Inspection Kit
KTA Offers ISO 17025 calibration on many of these items.  Please reach out to Sales@kta.com for additional information. Or call 1-800-582-4243 
Brand new Addition!  The Defelsko Positector SHD Shore Hardness Durometer Probe!!
Not sure what combination of instruments you need for coatings inspection in the pipeline industry? KTA has done the work for you with the Pipeline Coatings Inspection Instrument Kit.
The kit includes:
Defelsko Positector Standard Memory Model Body
Positector 6000 FTS Probe (0-250mils, calibration certificate included)
Positector SHD Shore Hardness Durometer Probe (Calibration certificate included)
Bacharach sling psychrometer
US Weather Bureau Psychrometric Tables
PTC Surface Temperature Thermometer
Taylor Paint Themometer
SSPC VIS 1 Guide for Dry Abrasive Blast Cleaning
pH Paper
Testex Micrometer and 1 role Coarse & 1 role X-Coarse Replica Tape
SSPC-PA 2 Dry Film Thickness Measurement Standard (2015)
KTA Certified Wet Film Thickness Gauge (0-60mils)
Pipe Pit Depth Gauge
Mini Microscope
Illuminated LED Inspection Mirror
Intrinsically Safe HD Polymer Dual Light
KTA Tator Durable Documents Inspection Log Book
All items are provided in a locking Lifetime Warranty PELICAN 1520 Hard Shell case, included with your purchase.
Complete your purchase with the optional soft-sided, zippered case and fully illustrated KTA Inspection Instrument Use Handbook, both sold separately.
If you need the Sling, PTC Surface Temp, Taylor Paint Thermometer or Testex Spring Micrometer certified, please add to cart!
---
Only logged in customers who have purchased this product may leave a review.